This model came in approx last week I think and
I only had time to post now. lol
Quick one.
MSI Z68MA-G45
Its Z68 Gen.3 M-ATX board.
Retailing @ $225
I did some quick tests earlier.
Share some pics as well :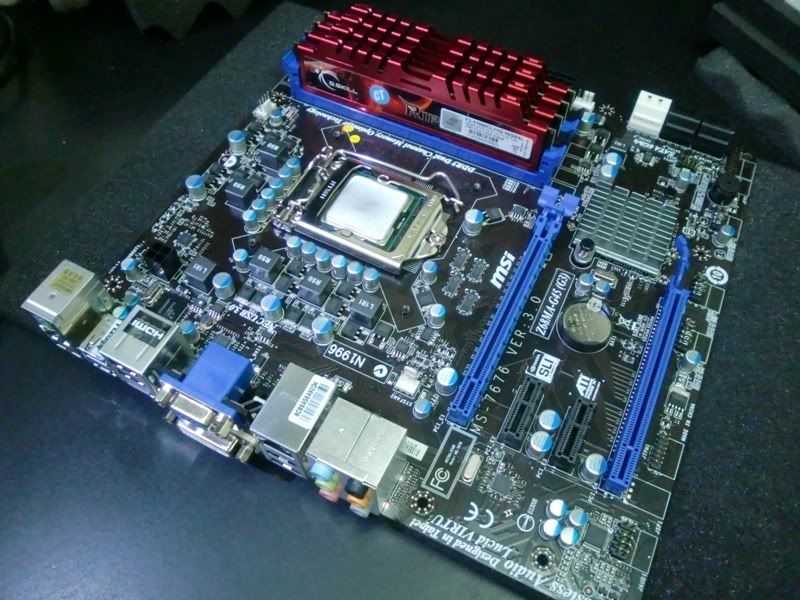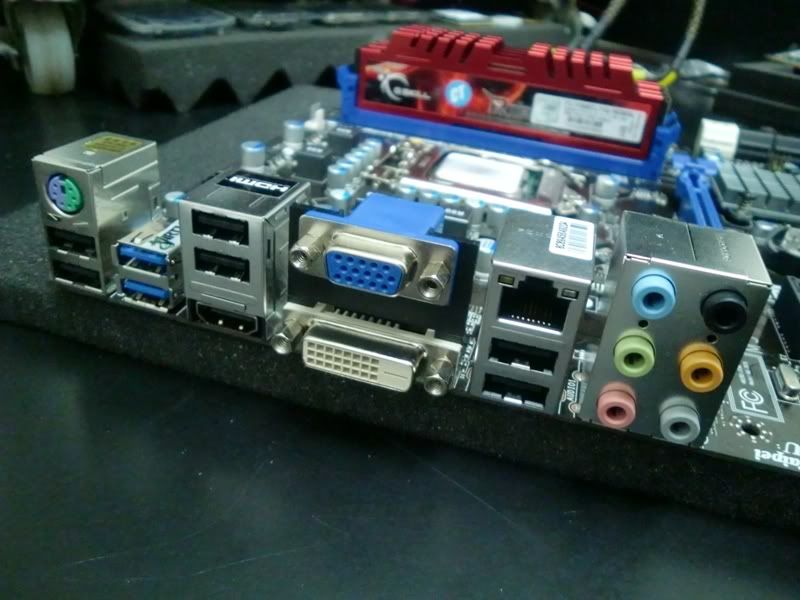 Pretty straight forward board.
Advisable to sink the PWM area for better cooling though.
Bios is pretty simple.
Nothing much to adjust but all the minimum options required are there.
Take note of how the voltages are adjusted.
Its added on taking your CPU's VID as a base.
So it best to test your CPU's load VID b4 doing any manual adjustments.
Otherwise u might end up with 1.9vcore and 2.2vdimm.
XD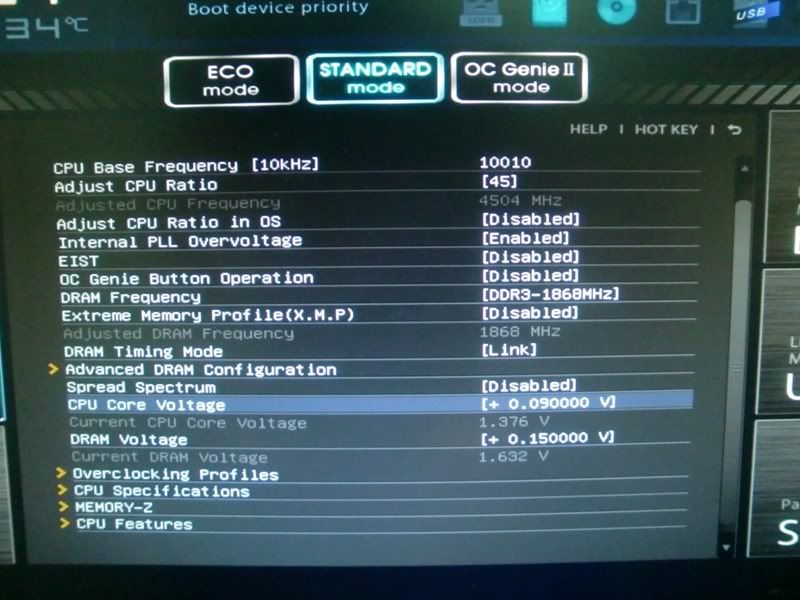 Ran 3Dmark11 earlier @ performance and extreme :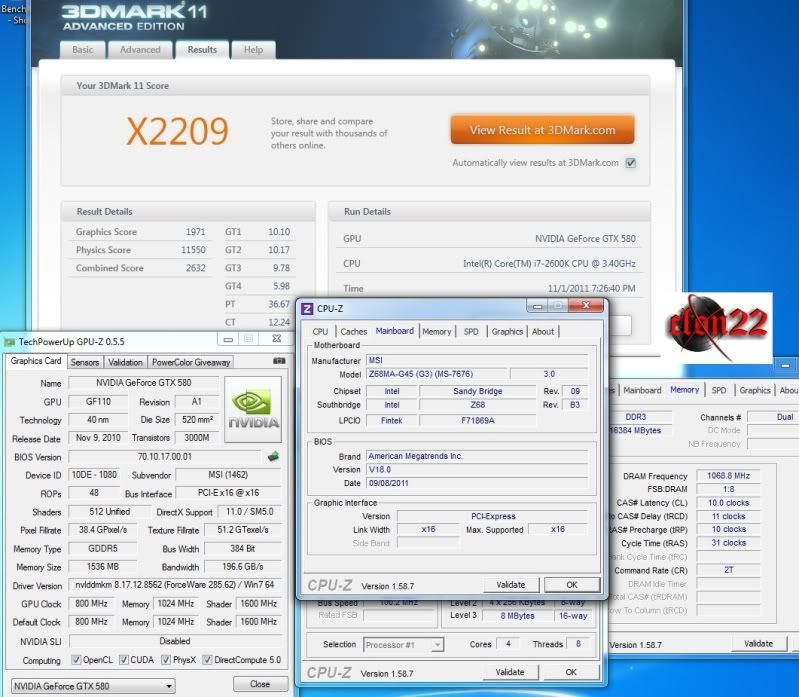 Popped in another 580 to SLI it.
Became 8x/8x.
(Btw, 1st slot is G3, the other G2.)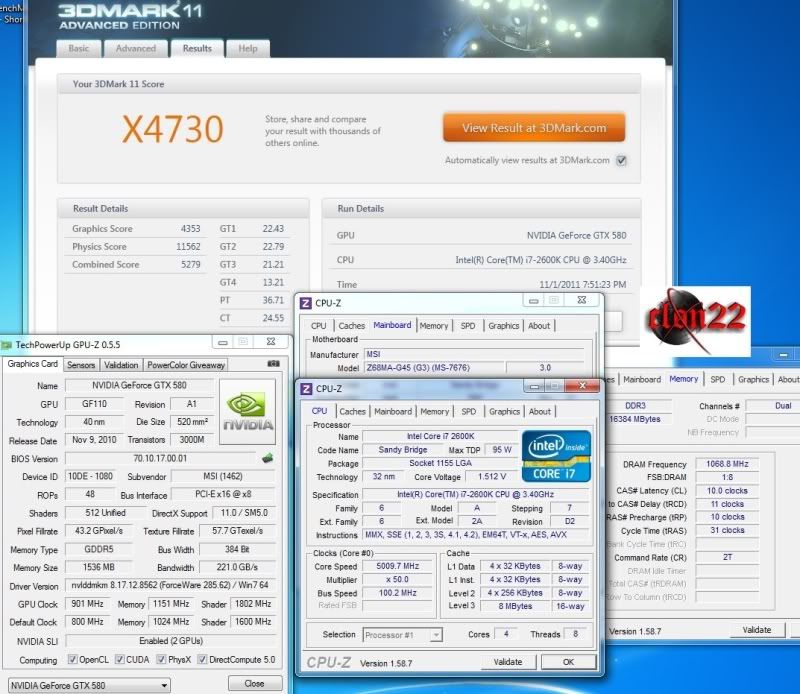 MATX for you? =)
Thanks from viewing.