Roses, candies, cards of love... this
Valentine's Day
, declare your undying love for your beloved,
Kingston
celebrates this special day with You! Win a Beautiful Gift from
Kingston
to present to your love, by declaring your love right here!
All you've gotta do is to post up a picture of you and your loved one/ones, announcing your love for them and the
Kingston
product you wish to embrace them with, like what you see above. Choose the
Kingston
product you burn with desire for from the list below, and download and use the images provided. 2 Winners will be chosen, according to how beautiful and creative the whole declaration of love is. Love Poems, Songs... all up to your imagination!! This contest is open to all, wherever you're located, because love is all around.
Contest closes and winners announced on the 13th of February, one day before that special day, so start NOW!
Here is the product list, take your pick!
DRAM:
KHX6400D2LL/1G
Image 1
Image 2
FLASH: (Participants can choose any 3 items out of the 4)
1. SDM/2GB
2. SDC/1GB
3. SD/2GB
4. CF/4GB-U
Kingston Logo 1
Kingston Logo 2
Pictures should NOT be bigger than 1200 pixels in width and 1200 pixels in height.
Do NOT discuss in this thread, which is for posting entries only. Discussion/chat thread is here: http://forums.vr-zone.com/showthread.php?t=122094
Medic: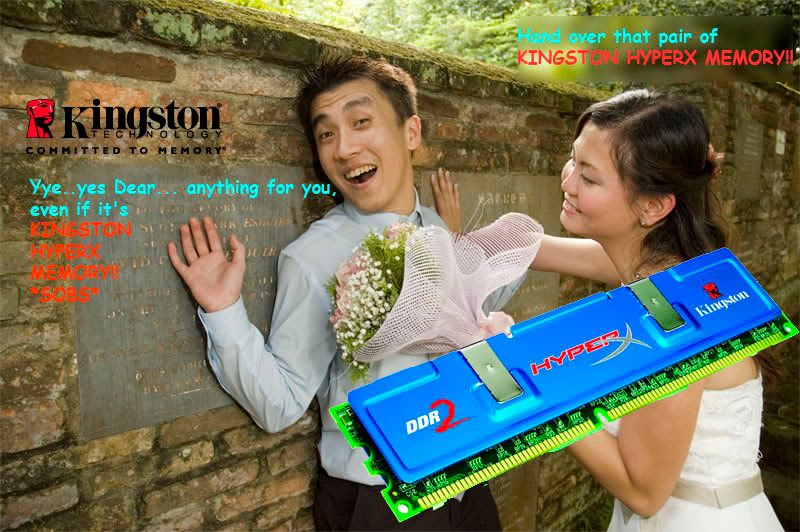 naro:
jessyL|ng
LaNc3r
kimohw
crimson-
jeuda
HG
Soldi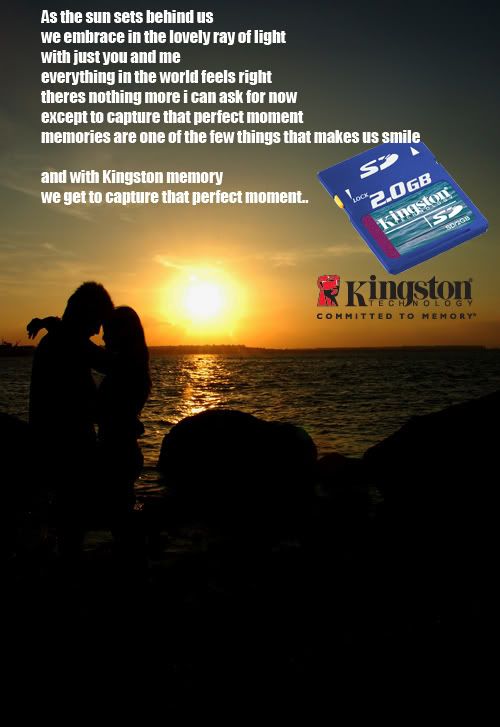 Scyeige