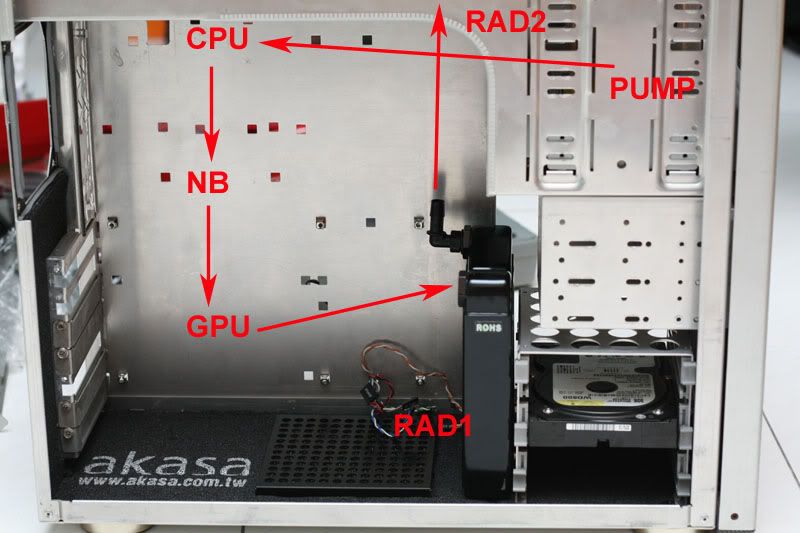 Need some opinions on this loop design;
CPU -> NB -> GPU -> RAD1 -> RAD2 -> T-line -> PUMP -> CPU
Doubts;
1. Will mounting the pump high degrades performance by trapping air bubbles and etc.
2. Is the T-line effective at this height and does it matters if there's basically very little buffer for coolant?
3. Will evaporation means I will need to top up the coolant regularly?
Chips to tame
- Opty 170 o/c to 2.5GHz
- 8800GTS 320MB stock
- NF4-Ultra chipset stock
Watercooling parts
- Swiftech Apogee GT
- Swiftech MCW30
- Swiftech MCW60
- Swiftech MCP350 + EK X-Top
- Swiftech MCR120
- BlackIce GTX120
- DD Fillport
- 3/8" Tygon
Feel free to suggest other placements, but I prefer to minimize clutter and hide components.
Phil